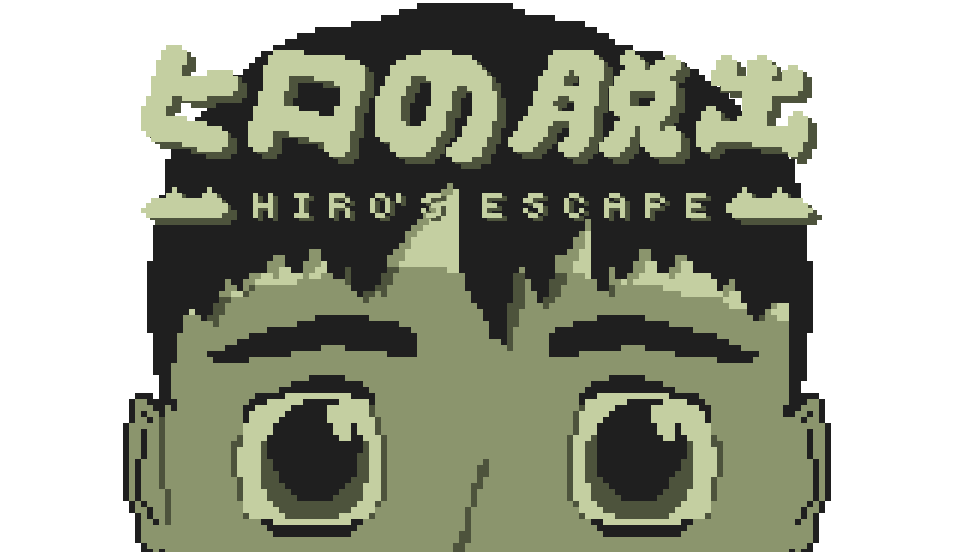 Hiro's Escape [DEMO]
A downloadable game for Windows and macOS
Hiro's family has been scattered by the Onin War in 1467 feudal Japan. He must sneak past guards using sticks and wits, making his way through the Yamana clan's growing territory. Maneuver past guards or bait them into their allies' arrows and sword slashes. Get ready for close calls, narrow escapes, unintended solutions, and unexpected danger...


Hiro's Escape is planned for a 2020 release on STEAM.

Demo Features:
Beautiful 4-color GAMEBOY-esque art style.
Be careful. Be creative. Some levels have clear paths, others are open-ended.
Manipulate enemy AI to break down obstacles, change positions, and more!
Demo playtime: 1-2 hr.
How to Play:
Keyboard and controller support (Xbox 360 controller-optimized).
Pause + Esc will Save and Quit. Continue by re-opening the game.
Mac error after downloading?:
If you are getting the Mac error about the app not being trusted, this is a weird thing that Mac does when downloading apps from the internet. The app has been signed properly and it is safe to install anyway (go to your settings). The other alternative is to use the itch.io app.
------------------------------------------------------------------------------------------------------
WISHLIST ON STEAM!!: https://store.steampowered.com/app/1208560/Hiros_Escape/

Feedback?: Discord

Download
Comments
Log in with itch.io to leave a comment.
Are there plans for a Linux build?
Someday. Unfortunately I haven't had a Linux machine in ages. No timeline I'm afraid, but someday after release.

Is this game, "Assassin's Creed" of 8-bit era!? Hiro's Escape surely is an incredible game full of fun. This game is a must play!
Awesome! Although I'm sure your rank is low for all of these :)

yes I didn't care about rank, only enjoying the game!